Webcoder  is an award winning best web designing company in Dehradun. We have the talented, proficient and experienced creative professionals who have worked with clients from across the world. Our team of designers are highly skilled in providing best in class web designing services to clients. We are equally capable at developing websites, building custom applications and creating digital marketing strategies that can be tailored to meet individual needs and business requirements.
We are a team of creative and talented web-designers and developers who have a passion for what we do. We love excellent design, great user experience, highly scalable, fast & reliable websites. Webcoder is the best web designing company in Dehradun. We create stunning websites that are easy to navigate and make sense. We use latest technologies like HTML5, CSS3 and Bootstrap framework to ensure your website performs well across all devices.
We create a perfect website for your business, that is easy to use, highly functional and delivers what you want.
Services We Offer
Webcoder - Web development solutions for your business. We take pride in helping you build your website. Let us create a beautiful, professional and user-friendly website that will not only increase your brand awareness but also increase your sales and revenues. Get started today!
Search Engine Optimization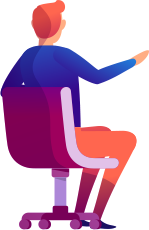 Design & Development
We're here to help you build an awesome website. Get started by learning about design and development. Whether you're looking to start a new business or just improve your current one, we'll teach you everything you need to know about web design and development. Web design and development is a huge industry, but there are many ways to approach it. In this course, we'll show you what you need to know to succeed. You've got a great idea for a website. Now what?
Excellence in action: Our portfolio speaks for itself.
We Always Try To Understand Users Expectation
What Users Saying About Us
Mayur Aggarwal
7. July, 2023.
Best service 😊😊
manmohan singh panchpal
25. June, 2023.
They are in best to deal with website and in graphic design.I personally advice others to go with them for this..
SHUBHAM CHOUKRAYAT
19. June, 2023.
Placement garranty
WEBCODER has a very creative team & doing Excellent work.
shweta nigam
5. May, 2023.
One of the best web designers in town. Special thanks for the efforts put in by webcoders.
Rishit Rekhi
3. April, 2023.
Best web designing service provider in Dehradun.⭐️⭐️⭐️⭐️⭐️
Rahul Dhyani
29. March, 2023.
Best website designer in dehradun SEO, Digital Marketing, Graphic design 👌 👏
vivek bisht
12. March, 2023.
Fantastic website - highly recommended!" I recently had the pleasure of working with WEB-CODER to develop a new website for my business, and I couldn't be happier with the results. Web-CODER demonstrated an incredible attention to detail and a deep understanding of my business needs, resulting in a website that is not only visually stunning, but also highly functional and user-friendly. Throughout the process, they were responsive, communicative, and collaborative, always taking the time to listen to my feedback and make necessary adjustments. They went above and beyond to ensure that the website was launched on time and within budget, and have continued to provide excellent support and maintenance since the launch. Overall, I would highly recommend web.coder to anyone looking for a professional, high-quality website. Thank you for your exceptional work! 😊😊😊
Meet Our Clients